You know that person who has their holiday decorations up on November 1st? That's me. I absolutely LOVE the holiday spirit and after years of hearing of Europe's famed holiday markets, I decided 2021 was the year I'd make the winter trip and see what they're all about. I put a poll on my Instagram stories asking for suggestions on which European city's markets to visit and while I received a number of amazing suggestions, the overwhelming favorite was Prague!
Unfortunately, the omicron variant had plans of its own and once we finally made it to Prague for two nights over Christmas, all the city's holiday markets had shut down with the exception of a few "cultural markets" operating on a loophole of the regulations. However, despite not getting to experience Prague in its full holiday spirit glory, we fell in love with the beautiful and lively city.
Prague is visually and architecturally stunning; with so much food, history, and culture to take in, it's understandable why so many refer to it as the Golden City. There are a number of incredibly unique experiences to enjoy in this gorgeous city and while we weren't able to get to a number of these, there's no need to let my research go to waste – here's a list of many incredible highlights to consider when planning your own trip!
Where to stay
I've long been a fan of the Four Seasons brand and have often heard that the Four Seasons Prague is one of their best city properties, so the choice of where to stay was easy for us!
Booking
I partnered with the Four Seasons Prague on a hosted stay for this trip, but I would recommend booking through a travel advisor for Four Seasons Preferred Partner (FSPP) benefits. The FSPP benefits typically include an upgrade subject to availability, breakfast, a welcome amenity and a US$100 hotel credit. Off-peak rates at the Four Seasons Prague start at under $400/night before taxes and fees for the base room, while peak rates can get closer to $700/night. Keep in mind that prices vary depending on the room category you choose as well as the time of year, with summer and festive seasons marking peak pricing, whereas non-festive winter months see the lowest rates. Note that taxes, fees and service charges are additional and add roughly 11% to your room total.
Property Overview
The Four Seasons Prague is located in Prague's Old Town on the banks of the Vltava River, with incredible views of Prague Castle and the nearby Charles Bridge. The hotel itself is a historic beauty of baroque architecture and breathtaking design, but with all the modern comforts, conveniences and service standards of a luxury property.
One of the aspects of Four Seasons properties that I love the most is the consistently high service standards we encounter at all Four Seasons properties we've visited, which we experienced at the Four Seasons Prague as well. The staff at the Four Seasons Prague were professional and warm, and most notable to me was the pre-arrival communications we received from the front desk and concierge. Given the festive season is a busy time in Prague, the property emailed us in the weeks leading up to our stay with incredibly detailed and helpful PDF guides on what to do while there and what we should book ahead of time, such as restaurant reservations on Christmas Eve and Day which can get booked up far in advance. They were quick and responsive in setting up any reservations I asked them to make.
The property's location is absolutely unparalleled; we were steps away from Old Town Square (where one of the largest holiday markets is typically held), and the entire Old Town was easily walkable from the hotel. We took morning walks looping along the river, across the Manes Bridge, and back along the Charles Bridge, which was a beautiful way to start our mornings in Prague.
Rooms at the Four Seasons offer stunning views of the river and/or the Old Town and are beautifully furnished, featuring Czech design elements. The base room is the Modern Room, measuring 355 sq.ft., with four more non-suite room categories above it. There are also seven suite categories and a palatial 4,000 sq.ft. four bedroom Riverside Villa for larger groups.
We stayed in the Grand Renaissance Room, which was a stunning and spacious room with high ceilings decked out in a gorgeous blue color scheme with hand-painted stenciling throughout. Our room was on a corner of the fifth floor and the two windows let in lots of gorgeous, natural light. The marble bathroom included a separate tub and shower, and we loved finding a custom Four Seasons Prague microfiber glasses wipe left for us by housekeeping on the bathroom counter next to Lance's glasses after the first day!
Property Amenities
The Four Seasons Prague is very well-appointed for a city property, featuring a gorgeous spa, full fitness center, restaurant and lounge.
The Ava Spa features a sauna, steam room and vitality pool open to all guests. Guests can also spring for a host of treatments, including massages, body treatments, and facials.
Just off the lobby, guests can find CottoCrudo, the in-house Italian restaurant offering freshly made, locally-sourced breakfast, lunch and dinner. There's also a bar area within CottoCrudo with ample seating and light bites (the burger was a highlight). In-room dining is also offered if you've had a long day and can't make it downstairs to the restaurant!
Toward the back of the lobby, guests will find The Gallery, where there was a champagne bar popup during our stay. It's a cozy lounge area equipped with a fireplace and makes for a the perfect spot for a pre- or post-dinner drink.
Once it's time to venture outside the hotel, the Four Seasons Prague can arrange private city guides to make it even easier to tour Prague and learn everything you might want to know about some of the city's greatest landmarks from a knowledgeable expert willing to explore the city with you at your own pace.
There are also plenty of additional activities on offer for couples, with the hotel embracing the romantic spirit of Prague by offering couples' picnic baskets, boat trip experiences, cooking classes, or a vintage car or horse-drawn carriage tour of the city.
Activities to Do
Now that you have somewhere (amazing!) to stay, there are a ton of activities to do and places to explore around Prague that will help you get a true feeling for the city, its people, culture, and history. Ranging from iconic to quirky, there is something for everyone to enjoy within this city's winding streets, however long your visit.
Christmas markets – Running from the last week of November until early January every year, the Prague Christmas markets are numerous and spread across the city, with crafts, drinks and local food guaranteed to give you that festive feeling.
Christmas concerts – Held across the major churches and concert halls, including the Cathedral of St Clement, St Salvador church or the Klementinum Mirror Chapel, Christmastime concerts are popular and highlight the joy of classical music.
Statue and sculpture hunting – There are many incredible statues and sculptures all around Prague, many of which are easy to find and add to the city's artistic beauty and history.
Old Town Square and see the Astronomical Clock – The world's oldest working clock, which has been operating since 1410, has a unique design, depicting sun, moon, and zodiac positions as well as the time.
Prague Castle – At 70,000 sqm, it's the largest castle complex in the world, with architecture styles spanning all periods of its 1000+ year-old life.
Charles bridge – A medieval stone arch bridge and UNESCO World Heritage Site that crosses the Vltava River, this was the only bridge to cross the river until 1841.
John Lennon Wall – Nestled in Grand Priory Square, this wall has been decorated with Beatles lyrics, quotes, and various global and local causes since John Lennon's 1980 death.
Pruhonisky Park – Another UNESCO World Heritage Site, this landscaped park has been carefully curated and is dotted with streams, ponds and exotic trees. After a fresh snowfall, it was magical – I can't imagine how gorgeous it must be when lush and green!
Dum u cerne matky bozi (House of Black Madonna), Cafe and Art Gallery – Visit for the cubist architecture, cubism art gallery and lovely café, stay long enough to find the 2nd floor staircase shaped like a lightbulb.
National Marionette Theater – A theatre company that produces all its performances using puppetry.
Book tower at Prague Municipal Library – A tower made of books positioned into a spiral so that it appears to look like a never-ending tunnel. One of the quirkier art displays.
Elevator at City Hall – One of the last working paternoster elevators in Europe, which date back to the 1860s, and operates mechanically without doors. Unusual, but worth a visit.
Vrtba Garden – A beautiful, original baroque garden, maintained now as it was in the 18th century; this is a gorgeous place to spend an afternoon.
Beer Spa – A medieval tradition where you'll sit in an individual-sized wooden bath in privacy, with your own glass of beer brewed on the premises.
Wenceslas Square – A long, rectangular square housing the business and cultural centerss of Prague, known for its use during most major public gatherings, celebrations and demonstrations.
St. Nicholas Church – This baroque church is often referred to as an excellent example of Prague Baroque style and has stunning architecture as well as breath-taking interior art.
Vysehrad Castle and Park – The historic seat of the Czech princes that dates back to the 10th century, a worthy visit for the architecture and history.
Letna Park – A beautiful park along the banks of the Vltava which faces the city center. Visit at sunrise or sunset for a view unlike any other.
Where to Eat
Upscale Options
Below are some of Prague's best restaurants, perfect for foodies looking for fine dining options to plan their trip around.
Soho – An affordable, riverside restaurant offering international dishes on a well-conceived menu.
Le Degustation – Serving top quality food and awarded a Michelin star, this is worth it on the nights you're willing to spend a little extra for something special. It's worth getting a view of the open kitchen and springing for the local wine or juice pairings.
Field – This Michelin-starred restaurant leans into Czech cuisine in innovative and interesting ways.
Sia – Situated in the new town, Sia is an Asian restaurant serving Chinese, Thai, Vietnamese, Nepali, Indonesian and Malay cuisine.
Cafe Imperial – A beautiful art-nouveau café-restaurant with great food and a greater ambience, with both traditional Czech dishes and more global fare available.
L'osteria – Reasonably priced, fresh seafood and Italian dishes offered in a restaurant with generous portion sizes and a friendly atmosphere, frequented by locals and tourists alike.
Oblaca – Using fresh, local ingredients, Oblaca serves delicious meals in a beautiful restaurant that comes with stunning rooftop views of the city.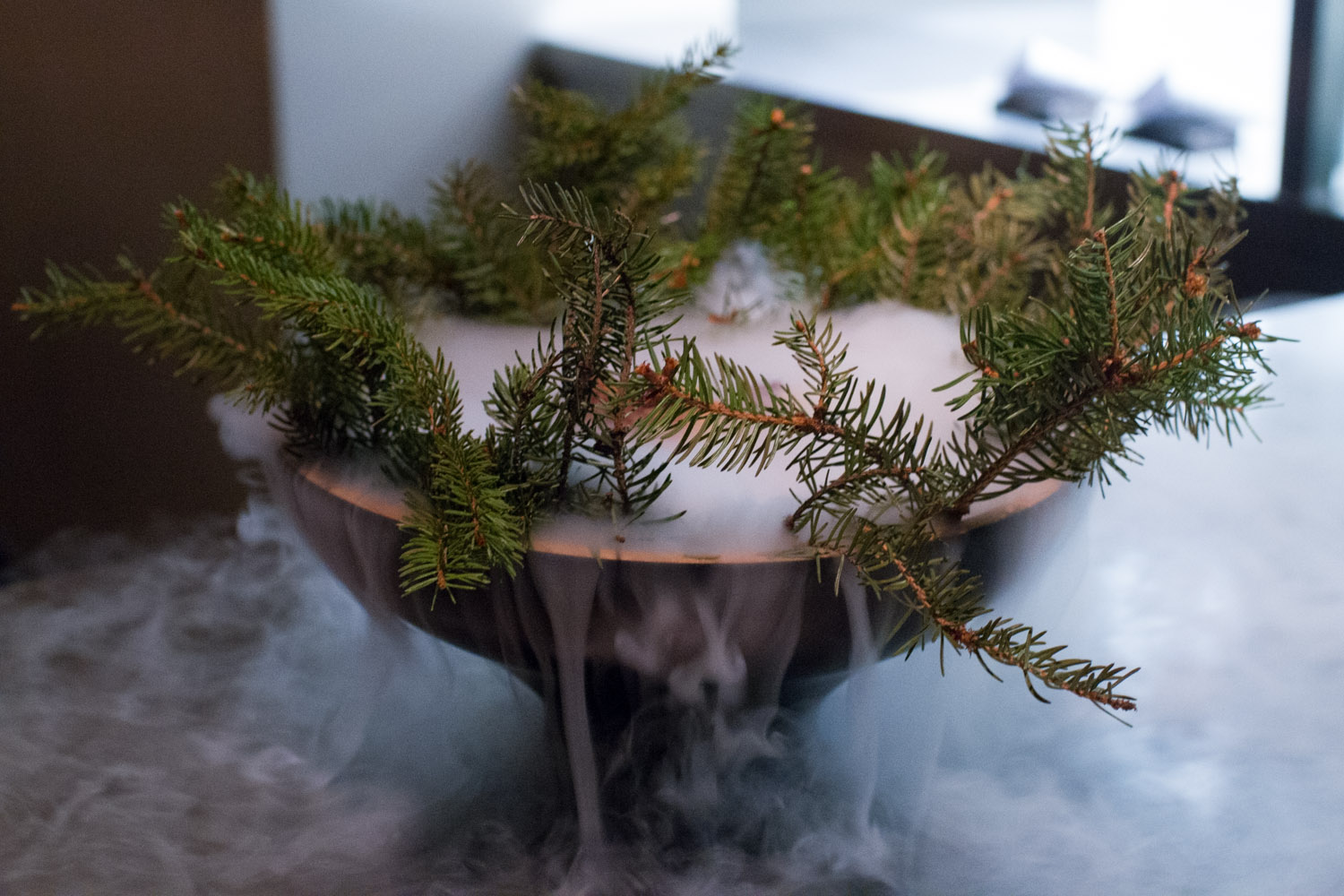 Traditional Czech Options
For those who want to be able to try the best of traditional authentic Czech cuisine in a setting that also reflects the greatest traditions of Prague and the Czech Republic beyond, these options came highly recommended to me.
U Modre Kachnicky – Highlighting traditional Czech cuisine with a focus on meals that are "hearty and genuine" in a medieval decor setting.
Next Door – Serving modern takes on traditional Czech dishes, this restaurant has something for everyone, and an open-plan kitchen where you can watch your dish being made.
Casual Options
Perfect for a quick lunch bite, a half hour break between the activities above or a quiet afternoon meant for people-watching and cultural absorption, here are some options for daytime and more informal dining experiences.
Café Louvre – A 100-year-old Parisian-inspired café with some of the best afternoon tea, coffee and home-made desserts you'll find in the city.
Good Food & Coffee Bakery – Recommended for the varieties of Czech chimney cakes (trdelník) on offer and gluten-free pastries, the perfect place for a quick bite and a sweet treat.
Café Fin – A bright, airy café with a sun terrace, serving home-made food and drinks, all day breakfast, and a wide range of international dishes.
Wine Food Market – An industrial-style Italian food hall offering a variety of wines, desserts, home-made pizzas and pasta dishes, alongside Italian grocery ingredients.
Smetanaq – Next door to the art gallery of the same name and looking out over the river, Smetanaq is a modern café with simple, tasty food.
Manifesto Market – A food market with stalls serving dishes from all corners of the world to suit all tastes, complete with live music and a great atmosphere.
Cerna Madona – An art deco style bistro where lovely staff serve stunning food for reasonable prices in a relaxed atmosphere. Perfect for brunch or long lunches.
Velkoprevorsky Mlyn – A picturesque café-restaurant with a wide array of great food and drinks which also caters to vegetarian and gluten-free diners.
Where to Drink
Prague has a vibrant cocktail bar scene, with the options below representing only a small slice of what the city has to offer.
Various beer gardens – Scattered across the city and renowned the world over, these gardens take enjoying a drink in the sunshine to a whole new level.
Cross Club – Alongside one of the most creative art spaces in Prague comes some of the best beverages – alcoholic or otherwise – where creativity meets taste.
Anonymous – A hidden gem of a bar in the Old Town, the cocktails and theatrics make this place a secret you won't want to keep.
The Alchemist – Built around the mystery of the building's history and flair for interior and mixological design, a worthwhile visit for both the atmosphere and cocktails.
Black Angels – Considered one of the city's best bars by those in the know, Black Angels uses its 1930s roots to create a truly unique experience.
Bukowski's Bar – A vintage-themed bar where the relaxed atmosphere, fantastic cocktails and cheap prices make up for its less central city location.
T-Anker – A rooftop bar with breathtaking views across the river, towers and castle of Prague.
Cloud 9 Sky Bar – A rooftop sky bar with a wide variety of cocktails and mocktails coupled with panoramic city views.
Vytopna Railway Restaurant – Come for the food, stay for the drinks and the unique table service, where model trains on an elaborate track are your waiters.
Terasa U Prince – A rooftop bar above a hotel looking out directly onto the Old Town Square with some delicious drinks to match.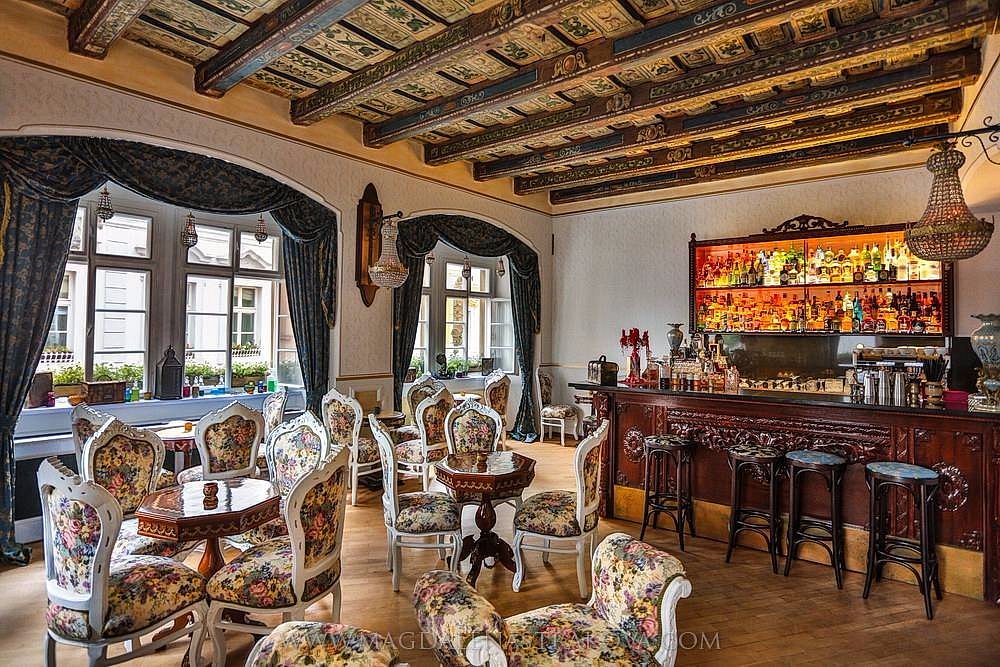 Nightlife
To be honest, I'm way too old to enjoy partaking in this side of Prague – but the nightlife is what draws many to the city! Prague has a thriving nightlife scene with clubs that are renowned across Europe; whatever your tastes, there's a place for you.
Karlovy Lane – Situated over five floors in an old bathhouse not far from the eastern end of the Charles Bridge, this club has something for everyone.
Roxy – One of Prague's oldest and most famous clubs, Roxy is full of spacious rooms and incredible lighting, projection, and atmosphere in addition to its music.
Termix – Small but with good energy, tasty drinks and great music, Temix is one of the city's best gay clubs for a fun night out.
Nebe – Housed in a historic building, Nebe is as worth visiting for the stunning architecture as the all-night party, bringing class to its clubbing.
Vzorkvoa – With a live rock band and some of the best cocktails around, this is a subterranean bar sure to give you a night to remember.
Lucerna Music Bar – An upmarket music bar in the Lucerna Palace Galleria, with live music in the week that becomes a clubbing haven come Friday and Saturday nights.